CORVETTE OR CAMARO: WHICH IS RIGHT FOR YOU?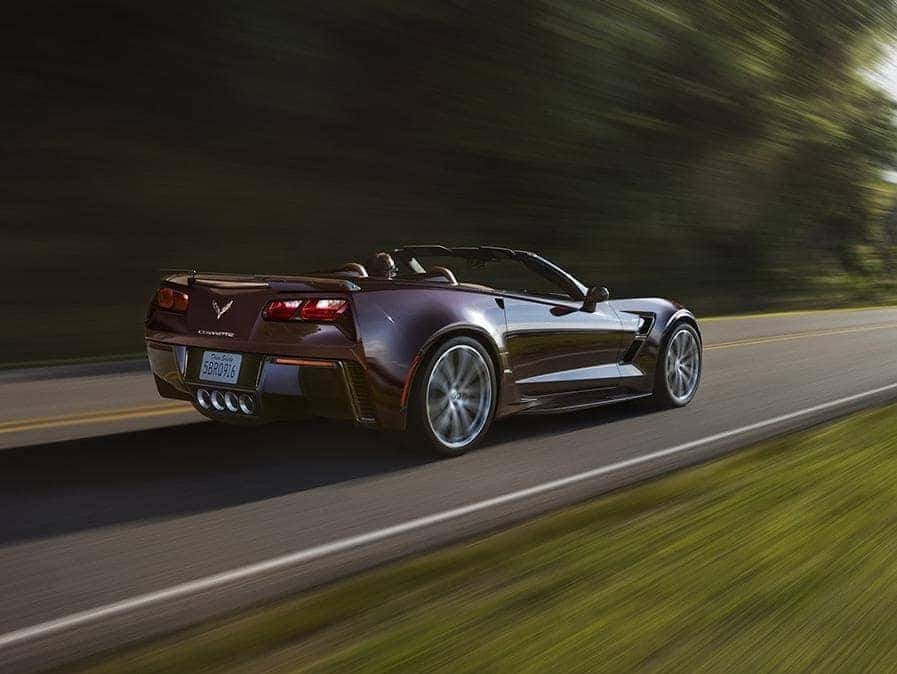 Chevrolet is perennially at the front of the pack when it comes to producing high-quality American sports cars. This year, the leaders return in the form of the 2017 Chevrolet Camaro and the 2018 Chevrolet Corvette.
While there's no questioning the ability of either of these vehicles in terms of world-class capabilities, features, or style, there are some important differences to consider before making your choice, including cabin design, pricing, and different performance personalities on the road.
The Vehicles at a Glance
2017 Chevrolet Camaro
Iconic muscle car design
MSRP from only $25,905
Up to an EPA-estimated 31 mpg highway with base turbocharged engine
Available 6.2L V8 power
2018 Chevrolet Corvette
Available supercharged 6.2L V8 engine
World's most responsive suspension
Premium Brembo brakes
Light frame with ideal 50/50 weight distribution
Performance Capabilities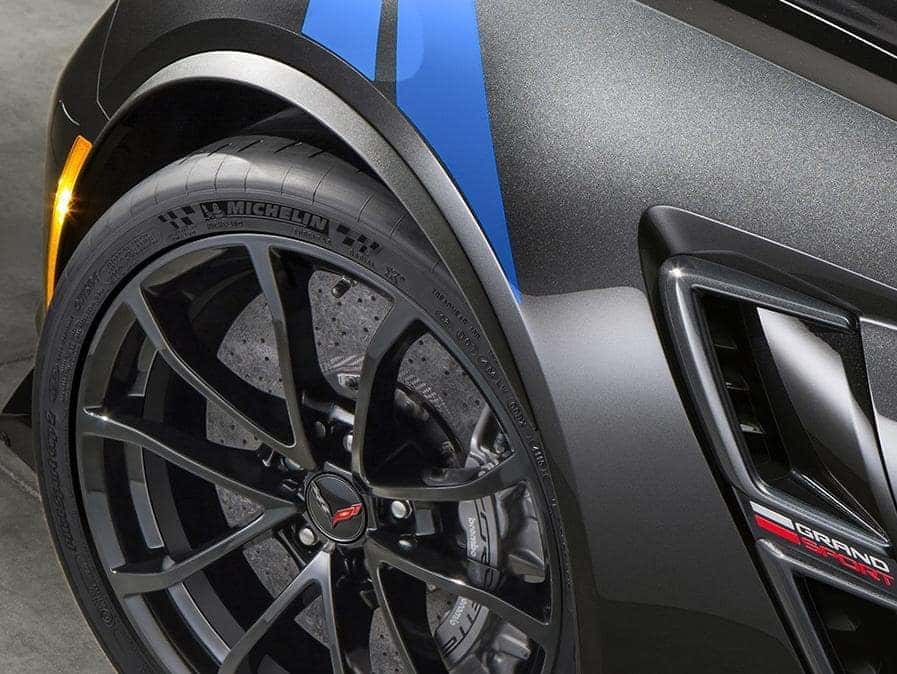 Both of these vehicles deliver exceptional power and fun behind the wheel, but their personalities bring out different strengths. The 2017 Camaro's engine lineup begins with a turbocharged 2.0L four-cylinder engine that puts out a capable 275 hp and 295 lb-ft of torque while getting up to an EPA-estimated 31 mpg highway and 22 mpg city. There's also a 3.6L V6 that puts out 355 hp and 284 lb-ft of torque.
The Camaro SS comes powered by an impressive 6.2L V8 engine that serves up a robust 455 hp and 455 lb-ft of torque. In late 2016, Chevy is introducing Chevy Camaro ZL1 with a powertrain that pumps out a robust 650 hp and 650 lb-ft of torque via a supercharged 6.2L V8.
The base available engine on the Corvette is a 6.2L V8 that is capable of pushing out 455 hp and 460 lb-ft of torque on standard versions, while a high performance package increases output to a balanced 460 hp and 460 lb-ft of torque. That means even the most basic Corvette can serve up top-notch performance on command. On top of that, the Corvette Z06 gets a supercharged 6.2L V8 that generates a staggering 650 hp and 650 lb-ft of torque.
On top of all that, the Corvette is offered with some of the most impressive driving dynamics in the industry thanks to its incredibly responsive suspension tuning, Brembo brakes, low profile, and precise 50/50 weight distribution.
Design
Design is arguably the biggest component that distinguishes these models, as they approach the sports car from different perspectives. Fully redesigned last year, the 2017 Chevrolet Camaro stays true to its American muscle car heritage. That means a large, imposing presence on the road. The Camaro also has standard seating for four passengers across two rows of seats, making it a more practical daily driver for those who need room for passengers.
Meanwhile, the 2018 Chevrolet Corvette is a sports coupe in the classic sense, which means it has two doors and two seats, emphasizing lightness and agility over large accommodations. While it's not exactly a family car, most Corvette drivers know that from the outset.
Pricing
The 2018 Chevrolet Corvette Stingray has an MSRP range starting at $55,450 for the base 1LT Coupe trim and moving up to $86,475 for the Z06 Convertible.
That's a noticeably different price range than you'll find from the 2017 Chevrolet Camaro, which starts at $25,905 for the base 1LT Coupe and moves up to $67,140 for the ZL1 Convertible.
Which is Right for You?
While both vehicles have the capability of providing a serious adrenaline rush and sport the iconic bowtie on their grilles, they cater to different priorities. When it comes to agility, standard world-class power, and the most ideal design for getting up to speed quickly, the 2018 Chevrolet Corvette is the clear choice.
On the other hand, the 2017 Chevrolet Camaro offers a wider range of flexibility. Its four seats make it easier for families, larger groups, and daily driving, and base and mid-level engines make it a more accessible option for those with a more average car-buying budget.