Returning Your Leased Vehicle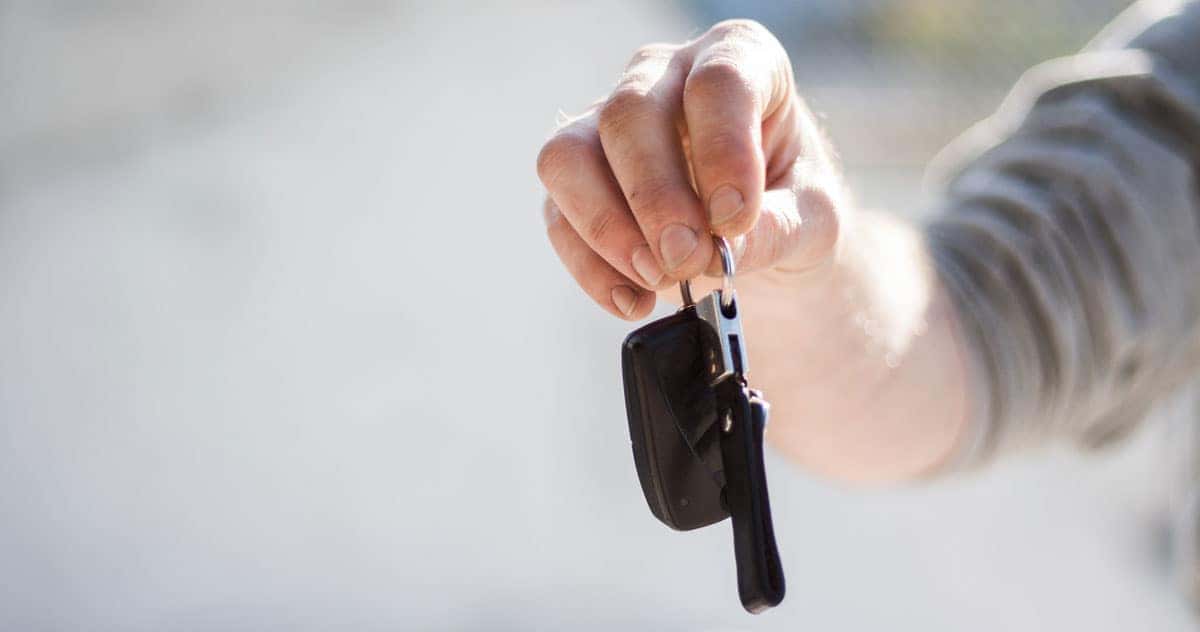 You're leasing a vehicle, or thinking about leasing a vehicle, and you want to know more about the process and what happens when your lease is up. Below, you can check out some information about the basics of a vehicle lease, and you can also learn about what to do at the end of your lease. However, if you have any specific questions in regards to a vehicle lease, you can also reach out to us at Betley Chevrolet. 
Basics of Leasing a Car
You can think of leasing a vehicle as a long-term car rental. You do not own the vehicle, but you make monthly payments to drive it. After the lease term is up, you have to return the vehicle to the dealership. 
With a vehicle lease, you are in a contract with the car dealership, and you have to meet the contractual obligations. Your lease will involve a down payment and a monthly payment for your vehicle. However, both of these payments will likely be a lot smaller than if you bought the car and had a vehicle loan. That is why many people choose a vehicle lease over a purchase. People also choose to lease a vehicle because they do not want to commit to having a vehicle for a long period of time; instead, they would rather have a vehicle for a couple of years. 
Leasing can be a more affordable option for many, but you are also limited in the number of miles you are allowed to put on the vehicle, and you have to return the vehicle to the dealership when your lease term is over. 
So, what do you do when your lease is up? Find out below. 
What To Do At the End of Your Lease
You will want to start thinking about your options a few weeks or months before your lease is up so that you are prepared. However, the main decision you will want to think about with a vehicle lease expiring is lease or purchase? 
Ultimately, you have to make the decision of whether or not you want to own a vehicle or lease a vehicle. That will help determine your next steps. If you enjoy the idea of leasing and not being committed to one vehicle, you can look into leasing again. If you would prefer to own your own vehicle, you will want to think about whether you want to purchase the vehicle you were leasing or buy a different vehicle entirely. Check out more details below. 
Lease Again

– Did you enjoy leasing your vehicle? Do you like the lower payments and costs associated with a vehicle lease? If so, you can lease your vehicle again. You could lease the same vehicle if that is something that the dealer is offering, or you could choose a lease with a different vehicle option. One of the advantages of choosing a lease is that you are not stuck with the same vehicle for an extended period of time, so this could be a great opportunity to try out a different model!

Buy

– Many lease agreements offer you the option to purchase the vehicle you just leased when the lease is over. This can be a good option for many people. Some people lease a vehicle because they do not have the credit they want to make a purchase right away. In this situation, leasing to buy can be a great option. You can often get a good deal on a purchase after you have leased the vehicle, and you know you like the vehicle if you have been driving it over the course of your lease. 

Purchase a Different Vehicle

– After your lease is up, you might not want to continue with a lease or purchase of the vehicle you were just driving. Maybe, you have decided that you want an entirely different model. If you have, you can return your leased vehicle at the end of the lease and pay any final payments and move on to purchasing a different vehicle. 
Before you make any final decisions on what you want to do at the end of your lease, you will want to pull out your lease agreement and take a look at it. Take a look at the terms and make sure you are aware of the residual value or lease-end value of your vehicle. These factors can play into your final decision of what to do at the end of your lease. 
Need to End Your Vehicle Lease Early? 
If you find yourself in a vehicle lease that you do not want to continue, there is an early lease termination option. The exact terms of this early termination depend upon the terms of your lease, but you will likely have to pay an early termination fee. To determine the exact amount, you will have to talk to your lease company and ask them exactly what it would cost to terminate your lease early. 
There is also sometimes the option to get a lease transfer, depending upon the lease company. Some places allow you to transfer the lease to a new lessee if they meet the criteria in terms of their credit score and other financial factors. 
Another option for early lease termination is buying out the lease and purchasing the vehicle. This would be terminating your lease early, but you would need the money to purchase the vehicle. There also may be some fees associated with an early buyout of your lease, but it could be worth it depending on your particular situation. 
As you can see, there are different factors and things to consider with a vehicle lease. A few weeks before your lease is up, you will want to take some time to think about what is next for you. Do you want to continue leasing, or do you want to purchase? Think about your needs and your driving habits, as well as your financial goals to figure out what is best for you. Reach out to us at Betley Chevrolet for more information.
Want to get started with your lease return to save time?  Fill out the form below: