REASONS TO BUY A CERTIFIED PRE-OWNED CHEVY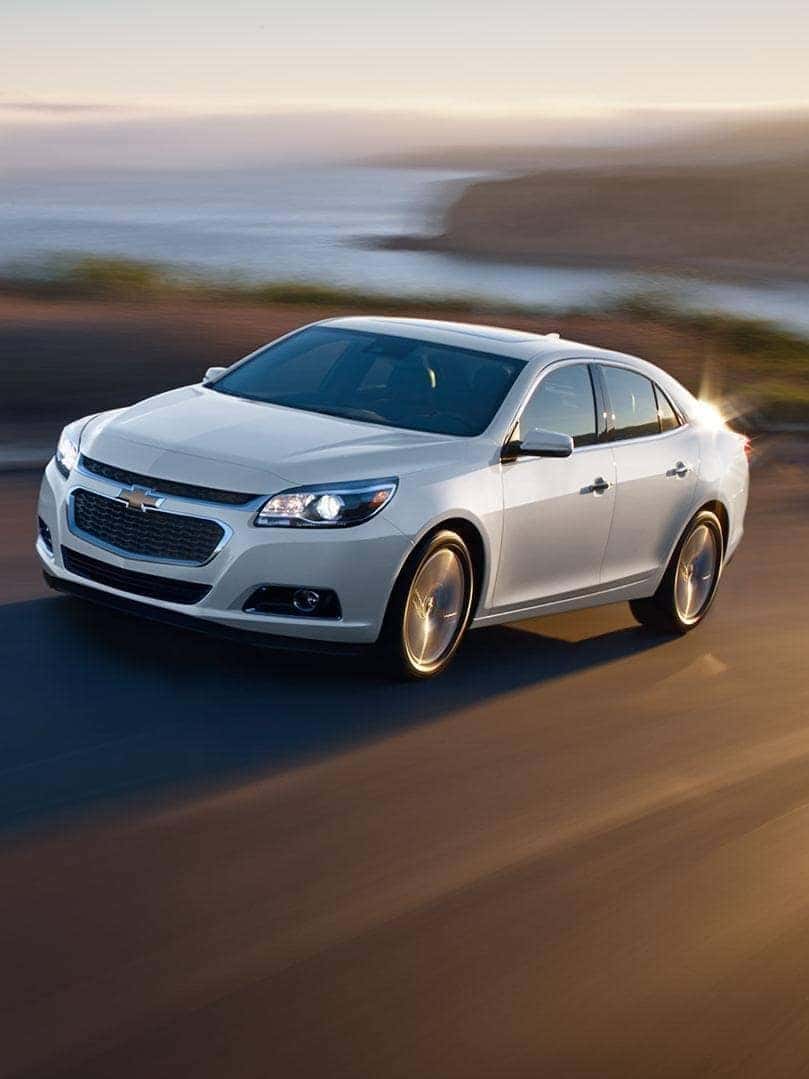 When it comes to finding the perfect used vehicle for your driveway, nothing beats a Chevy. Known for decades as one of the world's leading, most dependable, and most trusted automakers, Chevy vehicles are among the best options out there for car buyers looking for a great deal. But for those determined to find the best offer, the best quality, and the best bang for their buck, nothing matches a Certified Pre-Owned Chevy.
But why choose Certified Pre-Owned for your Chevy? That depends on how much you value quality and reliability on your used vehicle, and how much you'd like to avoid the hassle and stress of a used car that isn't professionally certified.
Here are three great reasons you should choose a Certified Pre-Owned Chevy for your next vehicle, and why no other option on the road can quite compare.
Certified Pre-Owned = Quality, Guaranteed
Those who choose to buy used know there are three key risks to any pre-owned vehicle: its condition now, its history, and potential problems that might arise in the future. By choosing a Certified Pre-Owned Chevy for your next used vehicle you avoid all three.
Because Certified Pre-owned Chevy vehicles come with manufacturer certification, you know right off the bat that they have met a long series of quality checks to prove they're ready to get out on the road and take on miles ahead with no worries. A Chevy-certified mechanic must complete a lengthy multi-point inspection on each vehicle prior to earning Certified Pre-Owned status, meaning key issues like engine trouble, rust on the underbody, or mechanical and electrical issues are caught and addressed before it ever makes it to the showroom floor. When you choose Certified pre-owned, you know you won't be dealing with a lemon.
Likewise, all Chevy Certified Pre-owned vehicles feature the latest and most up-to-date recall information and repairs, meaning you can be sure your Certified Pre-Owned Chevy will not run into issues that should have been fixed long ago – because, as many used car buyers come to find out, problems from the past often have a way of showing themselves not too long after driving off the lot. With Certified Pre-Owned, you know these issues aren't just hiding under a fresh coat of paint.
Plus, your Certified Pre-Owned Chevy is ready to handle any problems that might arise in the future thanks to Chevy's extended warranty programs on all of their Certified Pre-Owned vehicles. This warranty ensures you'll be covered for all mechanical problems, service needs, and unplanned issues that might arise during the life of the warranty, giving you peace of mind and confidence to take on the road ahead in your Certified Pre-Owned Chevy.
Chevy Brings A Tradition of Excellence
Apart from the security that comes with buying Certified Pre-Owned, you'll also be getting the security that comes with buying a Chevy. For over a century, Chevrolet has been building high-quality, often-awarded, and much-beloved American-made vehicles that other automakers simply can't touch. From the early automobiles that set the world aflame with a love of driving to today's sleek, sophisticated, and supremely safe models, Chevy brings a long history of automaking excellence to each and every vehicle that comes off the line.
And because no vehicle remains perfect after miles and miles of driving, Chevy offers some of the best service offers and trains some of the best service professionals in the business. Whether you're dealing with minor upkeep or major repairs, Chevy service personnel know your vehicle inside and out – better than any other service pro out there, and complete with a direct connection to the manufacturer to ensure proper parts and techniques are used each and every time you roll in for repairs.
Plus, there's simply nothing quite like the feeling of belonging to a strong community of auto lovers, and those who buy Chevy know just how important this is. When you become a Certified Pre-Owned Chevy owner, you join a brotherhood and sisterhood of satisfied, supportive drivers across the country and across the globe, all offering their input and advice for how to best care for and enjoy your Chevy vehicle. Nothing makes a purchase better than the support of others who understand exactly why you chose Chevy.
Know You're Getting a Great Deal
Aside from the security of buying Certified Pre-Owned and the joy of buying Chevy, there is one major benefit to buying a Certified Pre-Owned Chevy that simply can't be denied: the value.
The used car market is a buyer's market, and great deals seem to exist on just about every street corner and showroom around. But the danger of lemons is very real, and this drives plenty of buyers to simply choose a new vehicle – meaning they're paying more for not much more quality.
By choosing a Certified Pre-Owned Chevy for your next vehicle, you keep all the quality and security you should expect from your next car while keeping prices low, making more room in your budget for the things that matter most without having to skimp on getting exactly the Chevy you want.
Less expensive than buying new and packing all the great features you've come to expect, Certified Pre-Owned Chevy vehicles might just offer the best option to those on a budget who still want a high-quality, enjoyable vehicle to call their own.
The Choice is Yours, And We Think You'll Make The Right One
At the end of the day, finding the perfect vehicle for you is a matter of personal preference. By choosing a Certified Pre-Owned Chevy, you can be sure you're getting everything you want in a vehicle without the stress or hassle of choosing a standard used car, or the expense and frustration of paying for something completely new.
Packing highly sought-after features behind the always trustworthy Chevy badge, a Certified Pre-Owned Chevy vehicle is the smart choice for any driver looking for high-quality, great value, and an enjoyable ride ahead.
Now, the tough part: which Certified Pre-Owned Chevy will you choose?