USED CHEVY SILVERADO NH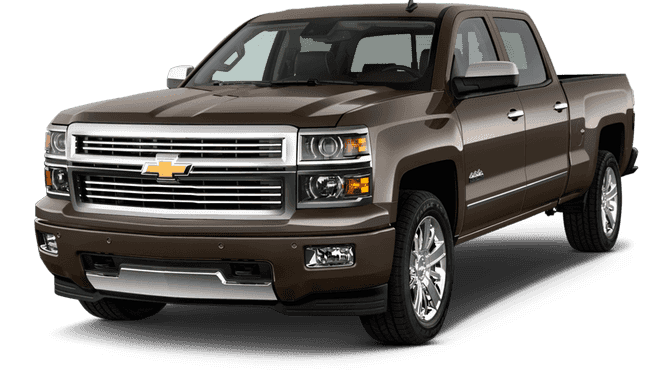 In today's market, people are looking to get the most out of their money. Products that withstand the test of time while also performing at a high level while still being cost effective are going to be king. This same kind of mentality is still prevalent when purchasing a vehicle, especially a pre-owned one.
You're going to want a good vehicle for a good price. Here at Betley Chevrolet, we do our utmost to try and take the stress out of buying a vehicle and assist in finding the perfect car or truck for you. If you're looking for your next truck for some fun in the New Hampshire sun, your best bet would be a used Chevy Silverado 1500.
Here's why you should consider a used Silverado if you're in the market for an affordable full-size pickup truck in NH.
GET THE MOST FOR YOUR MONEY BY CHOOSING USED
Used trucks will always be less expensive than their new counterparts. So right off the bat, you are already saving thousands of dollars. Plus if you are in a tough spot but still need a good solid truck for your needs, having low monthly payments, will not only help you get to drive the truck you need, but you'll also be building good rapport for your credit.
There is even the possibility of you saving on insurance and experiencing less depreciation over time, which adds more potential for additional savings down the road. Add to that there are usually less costs when it comes to insurance and registering the vehicle. Financially, it is very cost effective to you as a buyer when it comes to purchasing a used truck.
It makes for a better investment and it's a win-win no matter which way you look!
RELIABLE AND DEPENDABLE
You'll find that many of the vehicles today last much longer than their older counterparts. Recent cars have cutting edge technology and materials such that they can survive more wear and tear while on the road. This means that they are still reliable and function well. This means that you can expect a long life for your car and it being able to fulfill your needs in your day to day life.
Not only does the Chevy Silverado 1500 share this in common with today's but it also surpasses them. The Chevy Silverado have developed a good reputation over the years. Many Chevy products, especially the pick-ups, have often been ranked as some of the most reliable U.S. brands. These are sturdy trucks that have held to the basics while also being innovative in today's car market.
While your used Silverado might not have all the bells and whistles of the latest model, you can rest assured that you are putting money into a good investment that will suit your needs as you take it out on the road.
USED MODELS STILL PACK GREAT FEATURES
Yes the truck might not have all the bells and whistles of the latest and greatest bells and whistles of the up to date Silverado 1500, but a used model that is not necessarily current can be just as great of a car. Taking a look at just the 2014 Chevy Silverado 1500, it already has plenty of good things going for it. It has about 5 trim levels which provide a variety of features and functions to fit any particular driver.
The engine performance is nothing to sneeze at either, with a V6 engine, not only does it have a lot of horsepower, but it can also haul large loads. And it can still do this while still weighing less than it's previous models. The 2014 has a rather nice cabin as well, cup holders, usb ports and bins to cater to all the passengers. The driver also has a sleek 8 inch touchscreen with even voice activated control, which is the central electrical hub for the entire vehicle. It gives the opportunity for the driver to focus on the road while still having ease of access to adjust, making the ride more fun.
It is still an incredibly safe truck as well. Features like traction control, stability control, antilock disc brakes, and finally front and side airbags, the 2014 Silverado 1500 earned a 5 star rating in multiple government crash test. It can safely be said that you are going to be well protected when out on the road, even in a used truck. Finally, gas is a constant concern when it comes to large trucks. However the 2014 Silverado 1500 hangs with the other competition and can compete. With an EPA estimated 18 MPG road and 24 MPG highway, this truck ranks high when it comes to fuel efficiency.
Now keep in mind, this is the 2014 Silverado 1500. While yes it is a couple years older, and arguably dated, it still is a rather nice truck with great amenities added.
FIND A GREAT USED SILVERADO IN NH AT BETLEY CHEVROLET
Purchasing a car is no longer the massive roll of the dice than it used to be. With many sites such as Carfax, or working with trustworthy dealerships, such as ourselves Betley Chevrolet, it minimizes a lot of risk that a buyer might come across. There still can certainly be risks when searching vehicles, regardless if they are new or old.
But there is always going to be some risk when making a significant purchase. But looking at the cost as well as what you are potentially paying for, getting a used Chevy Silverado is the best bang for your buck. Not only is it fiscally responsible, due to you getting a good deal as well as the other financial benefits regarding insurance and more, but the Chevrolet Silverado 1500 is a great truck to invest in.
It holds up to the Chevrolet standard of being a strong, sturdy, and safe vehicle. It has many innovative technologies and functions while still holding to its iconic look. It is the perfect truck to suit whatever you plan on doing here in New Hampshire, whether that be yard work, camping, or just a fun drive in the sun.
Here at Betley Chevrolet in Derry, NH, we understand your needs and wants when it comes to purchasing a car or truck. With our dedicated staff, we can find the perfect vehicle for you while making your experience a pleasant one. We hold many used or new vehicles in our lot, including the Chevrolet Silverado 1500. Stop on by for a test drive or if you have any questions!