WHICH NEW CORVETTE SHOULD YOU BUY?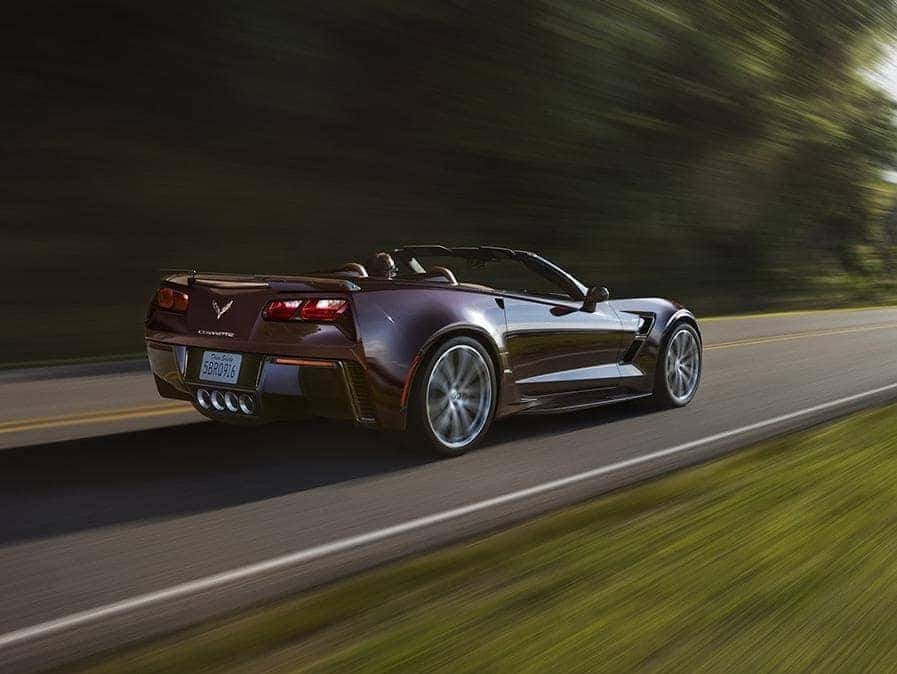 The Chevrolet Corvette is America's iconic sports car. This vehicle has been around for 63 years. Through those years, seven generations of Corvette vehicles have been designed. Now, you have a performance that is more powerful than ever.
To make that powerful performance yours, you have to decide between a Corvette Stingray, a Corvette Grand Sport or a Corvette Z06.
Below, we will take a closer look at each of your Corvette options, and weigh the pros and cons of each, so you can decide which vehicle is for you.
Stingray
Technically, this is the entry-level model of the Corvette. The Stingray is the standard trim, but it is very impressive for being standard. This trim comes with a naturally aspirated 6.2-liter LT1 V8 that gives you 455-horsepower and 460 pound-feet of torque.
This vehicle also comes with an independent suspension and staggered 18- and 19-inch wheels with performance tires. In the Stingray, you can accelerate to 60 miles per hour in just 4.0 seconds. The base price of the Corvette Stingray is $56,445.
Grand Sport
This trim level is a slight step up from the Stingray. The Corvette Grand Sport comes in at a price of $66,445. The Grand Sport shares the same 6.2-liter V8 engine, but it has been changed a little to get you 460-horsepower and 465 pound-feet of torque. The wheels of this vehicle are also slightly bigger coming in a 19- and 20-inches.
This vehicle also has a few extra tricks up its sleeve with a suspension tuned to minimize body roll, adaptive Magnetic Ride Control (MRC), and an electronic limited-slip differential. These features and the extra engine power give you the ability to accelerate to 60 miles per hour in just 3.6 seconds.
The Grand Sport also comes with the option of the Z07 Performance Package if you are looking to step up your drive even further. This package comes with upgraded Brembo carbon-ceramic unit brakes, as well as Michelin Pilot Sport Cup 2 tires.
Z06
The Corvette Z06 is a game-changer. This vehicle steps up the power and capability with a supercharged 6.2-liter LT4 engine that gives you 650-horsepower and 650 pound-feet of torque. This engine will get you from 0 to 60 in just 2.95 seconds.
The Z06 has the same tires, wheels and suspension as the Grand Sport, but the brakes and the aerodynamics are improved for greater performance than the Grand Sport. You can get the Z06 for a price of $80,395.
Which is Best for You?
With three different Corvette options, you have a tough decision to make. The first trim level, the Stingray, gives you performance, style and power. This is a great option for you if you are looking to get a sports car, but you don't plan on racing it a great deal.
The Corvette Grand Sport is a vehicle for those that are looking to find themselves quite frequently on a race track. The Grand Sport gives you a step up in performance from the Stingray and you also can upgrade to the Z07 Performance Package to get even more.
The Z06 is the top-of-the-line model. If you are looking for the quickest sports car that GM has ever made, this is the one for you. The Z06 is for those that want the very best.
Which Corvette is perfect for you? Only you can decide, but the good news is you have three great options.