2020 Chevy Blazer First Look with Turbo Edition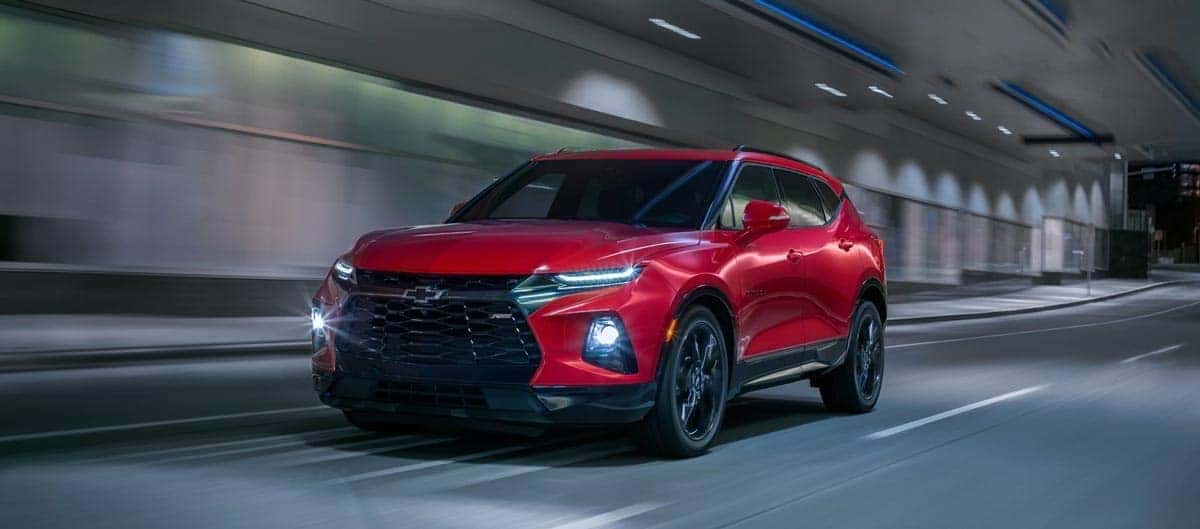 The Chevy Blazer is back for the 2020 model year, and it's better than ever. The stylish Blazer looks better than ever, and it offers impressive performance and an impressive lineup of features. Whether you are new to the Blazer or you've been an aficionado for years, you're going to love driving the 2020 Blazer!
For 2020, the Blazer is also offering an exciting turbo edition for those who want a little more power under the hood. Here's a quick look at everything we know so far about the 2020 Chevy Blazer Turbo Edition:
The Specs
The base model 2020 Chevy Blazer is being offered with a naturally aspirated 2.5-liter Inline4 engine that puts out 193 horsepower and 188 lb-ft of torque. Those who want more power are able to upgrade to a 3.6-liter V8 engine that puts out a whopping 308 horsepower and 269 lb-ft of torque.
But what do you do when you want more power than the base model offers but you feel like a V8 offers too much? And you don't want to spring for premium fuel to take care of a V8? The Turbo Edition gives you that in-between option. The edition gives you a turbocharged 2.0-liter Inline4 engine that puts out 230 horsepower and 258 lb-ft of torque. You'll get plenty of power to go where you want to go without needing to be the king of weekend offroading.
Other Drive Train Features
Of course, the engine isn't the only thing responsible for the driving experience in any vehicle. The Blazer Turbo Edition will pair the new engine with a nine-speed automatic transmission, and it gives you the option for an all-wheel drive system. You only have the option for front-wheel drive on the base model.
The Turbo Edition will also come with engine start/stop capability, which will enhance the overall safety of the Blazer.
Other Edition Features
The 2020 model will represent the second model year of the newly designed and launched Chevy Blazer. As such, we expect there to be a lot of exciting features on the new Blazer, though we don't expect there to be significant design changes.
Right now, information is sparse about the 2020 Chevy Blazer, which should be hitting dealerships around October of next year. However, looking at the 2019 model and knowing what we do about the Blazer's progression, we can expect to see advanced features like premium sound systems, smartphone integration, greater cabin articulation and comfort, and extensive safety features.
You can test drive the 2020 Blazer to get a taste of what the new generation of the Blazer has to offer. Visit Betley Chevy to learn all about the new Blazer and to get signed up for updates about the 2020 model as they become available. You can even get a jump on learning about financing options so you can start budget planning now.