2020 Chevy Camaro Colors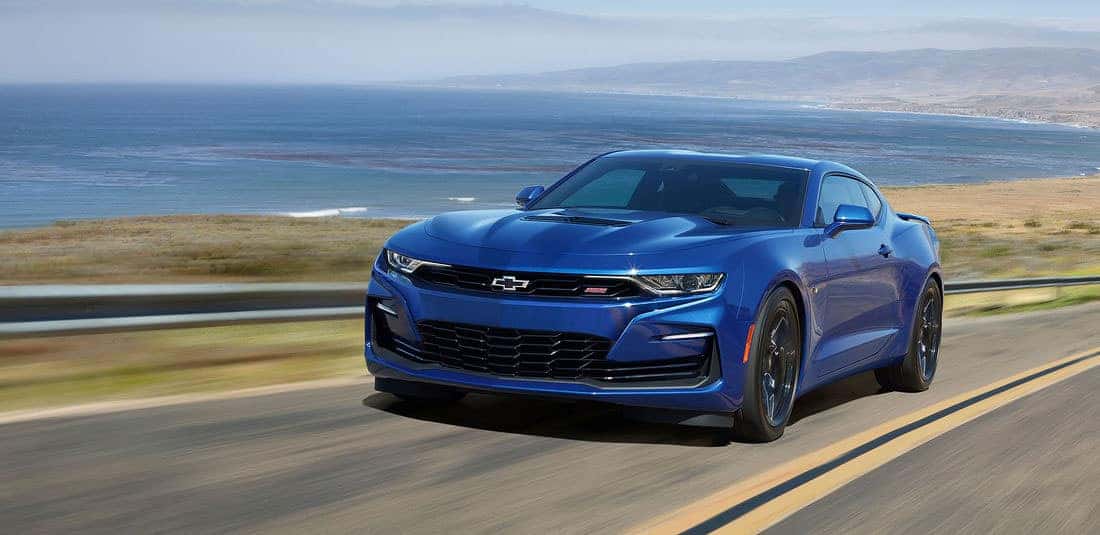 The Camaro is a fun car to drive, and it has a lot of flair to boot. When you drive this sporty car, you are going to turn heads everywhere you go. People are going to crane to look at you in traffic. The Camaro's design is enough to elicit some appreciative responses, but the color is your chance to show off a bit of your own style with the Camaro's impressive profile. Fortunately, you have plenty of options with the 2020 Chevy Camaro.
The all-new Camaro comes available with 10 colors, giving you the opportunity to make whatever style statement you like. Here's a brief overview of the options:
Rally Green Metallic
The Rally Green Metallic color is close to a Hunter Green, but it has a satin finish, giving it just a bit of gloss while also sticking to its understated roots.
Crush
Think of the bubbly soda that kids loved in the 80s and you're close! The drink and the color share more than just a name; they both have a bright orange color that gets noticed. On the Camaro, Crush has just a hint more burned orange in the shade, and it has a metallic sheen.
Red Hot
Red Hot may prove to be one of the most popular colors for the 2020 Camaro since it is flamboyant and stylish – the perfect match for the car's sporty design. This is a bright red, similar to a fire engine red, but it has a deep and sophisticated vibe.
Garnet Red Tintcoat
If you want something a little slicker, the Garnet Red Tintcoat is a great choice! It's similar to Red Hot, but it has a slightly deeper hue and a much slicker polish. This is a classic racecar color.
Satin Steel Metallic
Though this color is technically a gray, it has a slightly blue undertone that gives it an interesting, smoky feel. The overall look is sophisticated and mysterious.
Summit White
Get a classic look with this true white finish for your new Camaro. The slightly glossy white paint provides the perfect canvas if you want to add any custom finishing details.
Black
There's no hint of other color here – this is a true black with a glossy finish. It doesn't get any more elegant or sophisticated than this!
Shadow Gray Metallic
This color is similar to the Satin Steel, but it has much more prominent blue tones, making it almost a smoky blue, rather than a gray.
Riverside Blue Metallic
Get a bright, electric blue with this color choice. This is a great option when you want something flashy like the red but want a different color family.
Shock
The name says it all: Except to shock and awe when you drive down the road in your Camaro with this color. It's a bright greenish-yellow that nearly seems to glow. It's the perfect choice when you want to make a bold statement.
You have many great options to get the look and style you want for your new 2020 Chevy Camaro. Visit us today to take a test drive of the all-new Camaro and to see some of the colors in person. You won't believe how vivid and beautiful the colors are! You may have a harder time deciding on which you want.