2022 Chevy Equinox First Look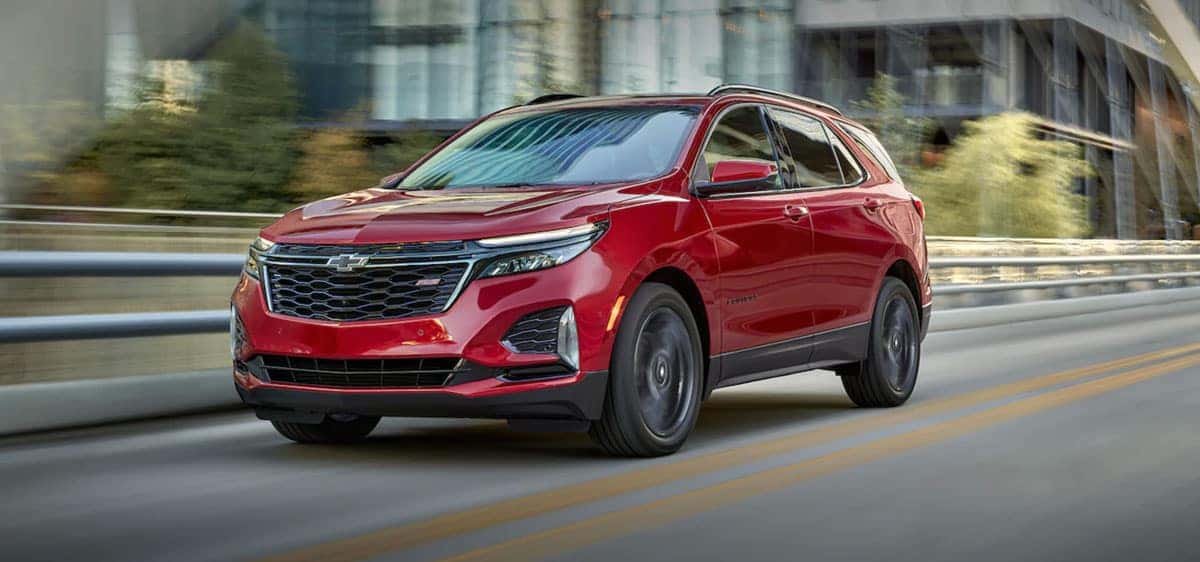 There's something about looking at a new car that won't be out yet and analyzing it to see if that is what you want. The 2022 Chevy Equinox is very interesting and something that most Chevy drivers will keep their eye on. So where does this car shine and what makes it different from the 2021 version? That's what we are going to look at with this article.
What Is New?
Whenever we scan the new car market, we look at what is new when it comes to the vehicle when compared to its past iteration. The front end of the car has been overhauled with more headlights, a brand new grille design, new bumpers, and an RS model with darker wheels and exterior trim. The interior is the same way with red and black stitching and upholstery.
The compact SUV is offered with the 1.5-liter engine, with the turbocharged 2.0-liter engine no longer being offered. The 170 horsepower does come with an all wheel drive system and can still handle amazingly.
How Does It Drive?
The six speed automatic will shift seamlessly without too much trouble, and the Equinox is very fun to drive and handles very well. You can either pick the 17s or 18 inch wheels that are standard, or the larger 19 inch wheels. The EPA also estimates that the fuel economy has 26 mpg on normal roads and 31 mpg on the highway. All wheel drive and reduce those numbers, but the fuel economy is pretty good.
The Interior and Safety
The cabin of the Equinox has a lot of broad appeal, with the front and rear seat passengers can have comfort when it comes to sitting for longer or shorter trips. The cabin has cup holders, a 7 inch touchscreen, infotainment system, as well as Apple CarPlay and Android Auto. You can also find connectivity for Bluetooth, USB ports, auxiliary input jacks, and 4G LTE Wi-fi.
The Equinox also comes with standard auto-braking with pedestrian detection, lane keeping assist and lane departure warning, and adaptive cruise control. The National Highway Traffic Safety Administration and the Insurance Institute for Highway Safety both have done crash tests and you can find that information on their website.
Available Trims
The 2022 Chevy Equinox has several trim options and price points, from an LS all the way to a premier trim, there's a little something for everyone The vehicle also has packages that are designed to give even more features and benefits. If you are looking for the newest car, then you will certainly need to take a look at the release date for the Chevy 2022 Equinox because it will come out and can be your dream car for the year!