CHEVY BOLT VS. CHEVY VOLT: WHICH IS RIGHT FOR YOU?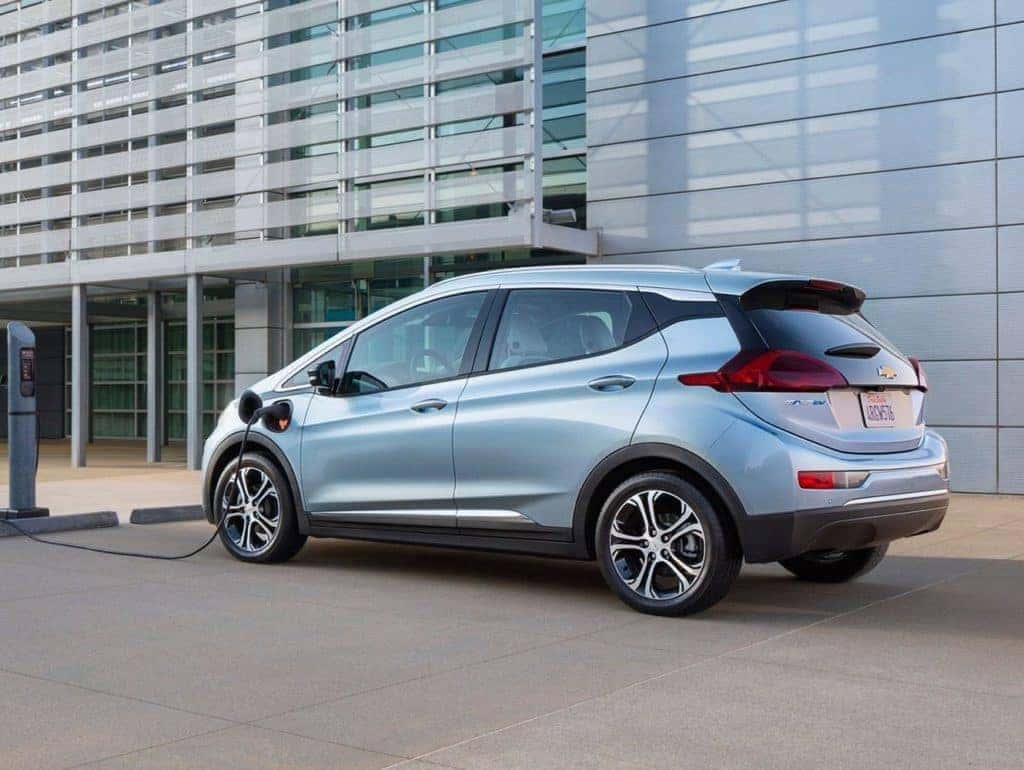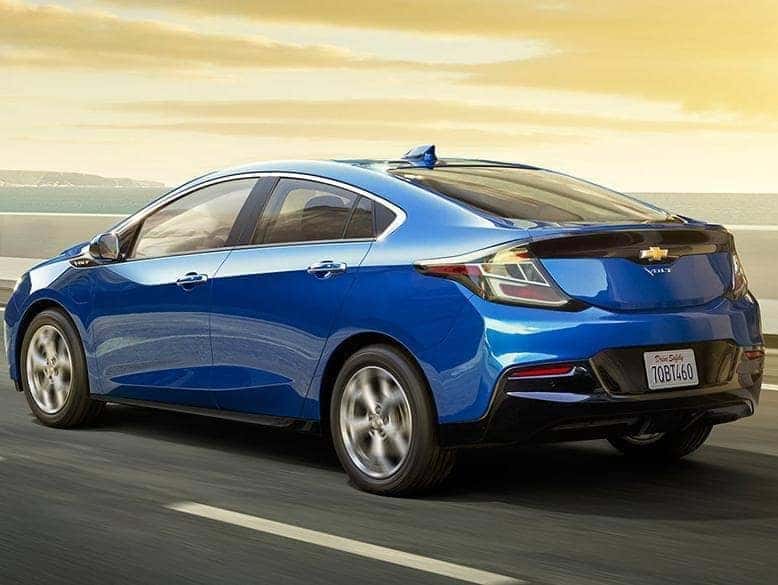 The Chevrolet Volt and the Chevrolet Bolt. Both come with electric motors, a lot of batteries and rhyming names. Even in Spanish, their names sound the same.
What's the difference between these two eco-friendly Chevrolets, and which is a better fit for you? Let's take a look at what each offers.
Exterior
There's certainly no confusing the two in terms of appearance. The 2017 Chevrolet Volt looks like a conventional car, with a sleek, sedan-like design reminiscent of the compact Chevrolet Cruze. There are distinctive elements, such as its rear hatch and grilles filled in with silver trim, but the new, second-generation Volt is, without a doubt, a more conventional-looking car than the original version it replaces.
The 2017 Chevrolet Bolt is a taller, more upright vehicle intended to appeal to those who prefer crossover looks and utility. Frankly, it looks like a tall sub-compact hatchback, and its dimensions would back that up. It's a bit smaller than sub-compact crossovers, such as the Honda HR-V and Chevrolet's own Trax.
Interior
Despite having a smaller footprint than the Volt, the new Chevy Bolt actually has more usable interior space. Its taller roof allows for seats farther off the floor (under which the batteries reside) and, therefore, greater legroom and overall spaciousness. The Bolt is also able to more realistically fit five people.
They'll still feel squished, but the Volt's rear middle seat belt is rendered moot by the T-shaped battery pack running down the car's center. Imagine the biggest "hump" you've ever seen in a compact car and you'll get an idea of the problem.
Indeed, this is one of the Volt's main drawbacks, along with less-than-stellar rear-seat room.
Up front, the Volt has a more conventional cabin design. You sit lower, it feels more like a car and, unlike the original Volt, there are conventional audio and climate controls. It even has a conventional mechanical shifter that goes through PRND and L (select for additional regenerative braking).
The Bolt's cabin looks like a futuristic crossover, with an upright design, a gap between the seats, an enormous 10.2-inch touchscreen and the same electronic shifter found in the new Cadillac XT5 and Buick LaCrosse. There's also a dedicated smartphone holder with wireless charging capability.
In terms of their cargo areas, the Volt has more lateral space behind its heavily sloped hatchback. The Bolt has more vertical space, again, more like a small SUV. Unlike many electric or hybrid vehicles, though, neither Chevrolet's battery packs chew into trunk space.
Performance and Fuel Economy
Simply put, the Bolt is a pure electric vehicle capable of going 238 miles on a single charge. Once depleted, you must recharge or push. The Volt is a plug-in hybrid capable of going an estimated 53 miles on its plug-in charge before its small gasoline engine enters the party, turning it into a hybrid capable of an estimated 42 miles per gallon in combined driving and a 420-mile total range. Unlike the original Volt, the new one doesn't require premium gas.
Frankly, if you rarely go farther than 50 miles on your round-trip commute, it doesn't make sense to pay extra for the Bolt's greater range. Furthermore, road-trips are more possible in the Volt, since the national quick-charging network is not yet broad enough to make the Bolt a realistic cross-state or -country option (it also takes longer to recharge than refuel).
At the same time, the Bolt doesn't have an engine or its many oily parts to expensively maintain. You'll also never pay a dime to Shell, Chevron and friends.
Driving Experience
When fully charged, the 2017 Chevrolet Volt is, for all intents and purposes, an electric car, offering the same smooth, quiet and shockingly quick power off the line. Its low center of gravity and GM's praiseworthy suspension tuning also yield a car that's surprisingly sharp to drive, defying the conventional logic that electric vehicles and hybrids are dull.
When stuck in traffic, we're particularly fond of putting the shifter into L and calling up aggressive regenerative braking that effectively allows the car to brake for itself when you lift off the "gas." This can seriously reduce commuting fatigue. When in hybrid mode, the engine operates at the car's whim, rather than your right foot's, to meet that particular moment's energy demands. It's odd, but the engine is quieter and less invasive than the last Volt's.
As for the Chevrolet Bolt, it provides an even greater all-electric wallop, sending a considerable 200 horsepower and 266 lb-ft of torque through the front wheels. That's 50 more horses than the Volt, and as a result, you should expect it to be at least 1.5 seconds quicker in a 0-to-60-miles-per-hour sprint. That's considerable. Although we've yet to drive the Bolt, early reports indicate it has a similarly sharp driving demeanor as the Volt, with a balance that skews slightly more toward response and handling than ride comfort.
Which is Right for You?
Choosing between the Chevy Bolt and Volt really comes down to body style preference and the type of driving you do. Given the Bolt's ample battery capacity, it'd seem that day-to-day range anxiety has largely been eliminated, but the Volt still has a leg up on longer drives.
It also starts about $5,000 less than its all-electric sibling (both are subject to at least $7,500 in government tax credits), so the Volt could be a smarter financial move for those with shorter commutes. However, the Bolt will likely be more spacious and comfortable for passengers thanks to its airier, more versatile cabin.
Despite their names being annoyingly similar, the vehicles are different enough to identify ways in which one might be a better match for you.