Chevy Trucks and Towing Capacity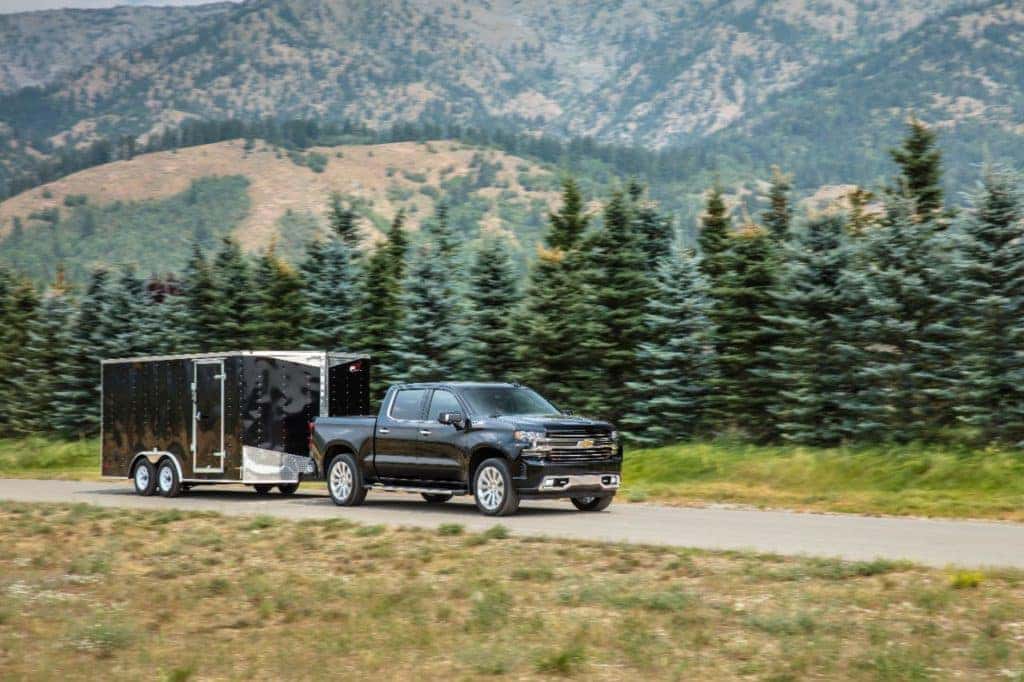 Trucks are increasing in popularity because of their versatility. These vehicles can offer you a powerful performance as well as great technology and passenger capacity. Right now, we will take a closer look at the performance of a few Chevy trucks, specifically their towing capacity. Learn more below.
The Importance of Towing Capacity
Towing capacity refers to the maximum amount that your vehicle can pull when your vehicle is properly equipped. The towing capacity of your vehicle will depend on a variety of factors like the engine option, the tow hitch, and more.
Your towing capacity is an important factor to be aware of if you plan to use your truck for towing and hauling different equipment or supplies. When you are looking at different trucks, you will want to consider how their towing capacity fits with your needs. You will want to think about what types of things you plan to tow and haul on a regular basis. Then, you will need to learn what different trucks can offer you for towing capacity.
Chevy Trucks and Their Towing Capacity
Chevrolet has a few different trucks for you to choose from so that you can find the capability and towing capacity that you are looking for. The Chevy Colorado is a compact truck, so this option will not have as big of a towing capacity. Next up is the Chevy Silverado 1500, which is a great option and a very capable vehicle. Finally, you have the Silverado Heavy Duty if you need towing capacity that is above average. Check out the specific numbers associated with these three options below.
Chevy Colorado – In the 2019 Chevy Colorado, you can get a towing capacity of up to 7,700 pounds.
Chevy Silverado 1500 – The Silverado 1500 gives you a 12,200-pound towing capacity.
Chevy Silverado HD – In the Heavy-Duty Chevy Silverado 3500, you can get a towing capacity of up to 23,100 pounds.
As you can see, the different Chevy trucks listed above have very different towing capacities. When choosing between these options, you will want to think about the towing capacity you will need. For example, if you want towing capacity for a boat, you will be looking for a capacity from around 3,500 to 7,000 pounds depending on the size and type of your boat.
Getting the Most Out of Your Truck's Towing
As you can see, Chevy trucks have impressive towing capabilities. However, these vehicles also have some great features and technologies to make towing that much easier. For example, with the 2019 Silverado, you can get the myChevrolet trailering phone app that can help you be more tech-savvy with your towing. Chevrolet also offers packages like the Advanced Trailering System and the Trailering Camera Package to give you increased visibility and more control. The Advanced Trailering System offers you features like Auto Parking Brake Assist, Hitch Guidance with Hitch View, and a Trailer Tire Pressure Monitoring System.
With all of these great technology features, you can make the most of your towing experience with Chevrolet. You can also add other features and accessories to help you improve your towing experience. For example, there are some great tire options that will help you perform better when towing heavy loads.
Towing capacity can be a very important topic of discussion when you are looking into buying a new truck. Chevy trucks can offer you some great towing capacity as stated above. However, if you have any questions about towing, feel free to reach out to us. We have experts at Betley Chevrolet that can answer any questions you may have.