First Ever All-Electric Silverado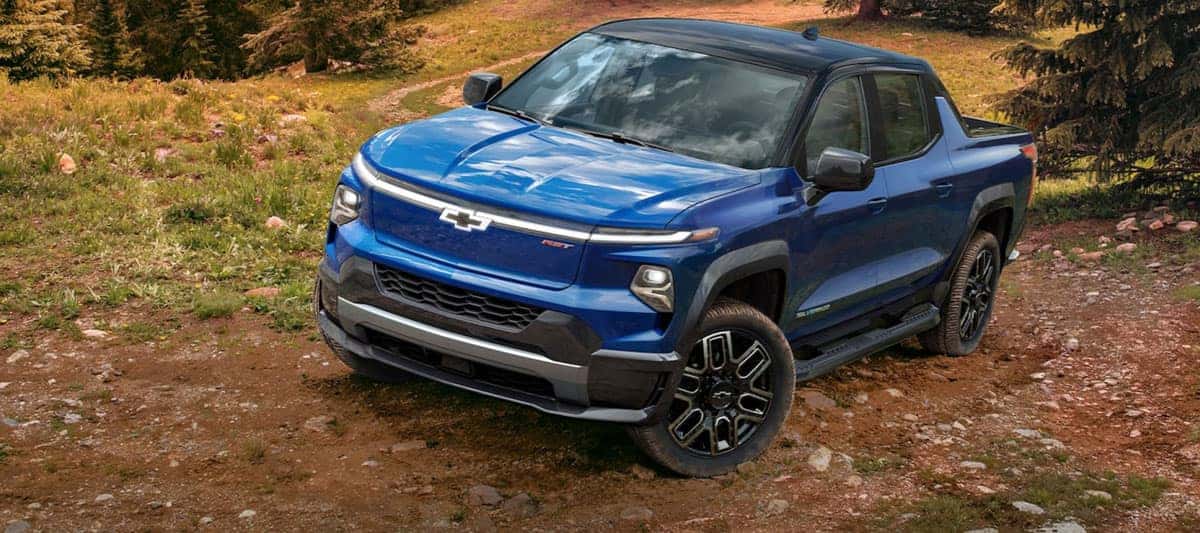 Who thought we'd see the day when the Chevy Silverado rolling down the road didn't have any internal combustion engine under the hood? But while that might seem like a fairytale, that's exactly what Chevy announced they are going to do with their first all-electric Silverado.
But what can you expect from this all-electric vehicle? Well, the truth might just surprise you. We highlighted everything you need to know here, and we think you'll be lining up to get one in no time.
When to Expect the First All-Electric Silverado
While we'd love to say the future is now, the truth is that Chevy expects the first all-electric Silverado to hit the market with the rest of the 2024 models at some point during 2023. Still, that's not as far away as you might think, and you'll see these awesome and powerful trucks on the road in no time.
Performance Specs
You can't talk about a truck without talking about what it can do. Luckily for all of us, that's an area where the first all-electric Silverado really shines.
Chevy expects this truck to have up to 664 horsepower, up to 780 ft-lb of torque, and a 10,000-pound towing capacity, which means it's more than enough truck to complete job after job.
And while range has been an issue with all-electric vehicles in the past, with the all-electric Silverado that shouldn't be a problem. There's an option with a 400-mile range, which means you won't need to worry about whether or not your truck can go far enough to complete the job.
Even better, there's a quick charge option that lets you recharge 100 miles of range in just 10 minutes. That means if you're on a longer road trip, you can stop for a bit to eat, and when you head back out your truck has plenty of juice to keep you moving down the road.
Other Features to Expect in the All-Electric Silverado
While the focus is on the drivetrain that doesn't mean the rest of the truck is lacking. It boasts the MultiFlex Midgate, but you can upgrade it to the MultiFlex tailgate if you want. It also comes with GM's Super Cruise, which is a hands-free system that will carry you down the road.
Chevy is looking to make this an off-road monster too, as it currently comes with four-wheel steering that helps improve maneuverability. Add in the option to raise or lower the truck by two inches on select models, and it's not hard to see that Chevy left no stone unturned with this truck.
Final Thoughts
Change is coming, and like always, Chevy is helping to lead the way. If you're interested in checking out an all-electric Silverado in person, reach out to Betley Chevrolet and they'll keep you in the know with all the latest developments and let you know when you can get one of these trucks for yourself! They'll be here before you know it.